The nose is one of the most important features of the face. Noses come in all shapes and sizes, particularly in India with people from many races and walks of life. Most of us notice someone's nose only when it is not in balance with their face, whether it's too large, too wide, or misshapen. If you are dissatisfied with the shape or proportion of your nose, you are likely dissatisfied with your overall facial appearance. A nose job can help you get the peace you are looking for.
What is a nose job?
Rhinoplasty, or nose job, is the name of the surgery used to aesthetically improve the features of the nose. Rhinoplasty is regarded as one of the more difficult cosmetic surgeries. It is important that the operating surgeon be well trained. With good planning and technique, pleasing results can be attained in nearly all cases.
Who is a candidate for rhinoplasty?
Someone who wants to
Enhance the size or shape of the nose
Reduce or increase the height of the nose
Narrow or broaden the dorsum
Make tip sharper, more prominent
Correct hanging tip
Narrow base of nose
Reduce nostril size
Repairing damage caused by an injury
Improving or restoring breathing
Complementing another facial sculpting procedure, such as eyelid surgery or a face lift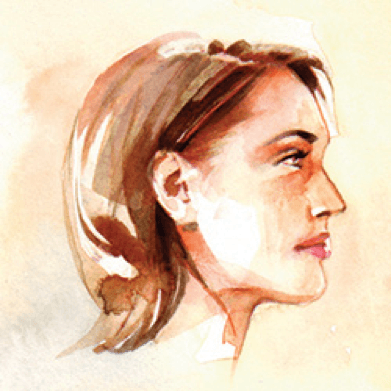 Nose job consultation
During the consultation, your nose will be evaluated by Dr. Aniketh both cosmetically and functionally and compared to established ideals. You will also be asked about your goals and expectations. Other aspects of your face will also be evaluated for overall facial harmony Finally a customized plan will be made to suit your nose. This will be simulated on your photographs on a computer (although it is important to remember this is a simulation only). Once the plan is agreed on by both Dr. Aniketh and you, the next step is taken.
Rhinoplasty procedure explained
Rhinoplasty is done as an outpatient procedure under general or local anesthesia, depending on individual circumstances. In either case, you will not feel any pain during the procedure.
During the procedure, Dr. Aniketh will make incisions in the nostrils
The nasal structure is then exposed
Various manipulations are made as needed on the bone, cartilage and soft tissue. The overall plan is to bring balance to the nose. This is done by both sutures as well as grafts

If there is excess cartilage causing humps, it is removed
If there isn't enough cartilage causing a depression, it is added
If the cartilage is bent or out of shape it is sutured properly
The bones are too wide, they are narrowed
If The septum is deviated, it is straightened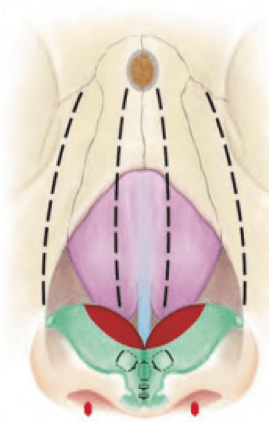 Any other medical issues such as deviated septum will also be corrected at the same time.
Is the nostrils are wide, they are narrowed
For damaged noses or secondary cases, it may be necessary to harvest cartilage from other parts of the body such as ear or chest. This is usually needed only in extreme cases
Once the reshaping process is complete, the skin will be put back in place and the incisions sealed. A splint is then applied
Nose job recovery period
You will have nasal splints and gauze for a week after surgery and swelling and bruising for up to 2 weeks, which will then start to diminish, but would be slightly visible for few months post-surgery.
Generally patients are able to return to normal activities such as work or school after 1 week. Strenuous sports, exercises, swimming, or other heavy physical activities should be curtailed for approximately 3 to 6 additional weeks.
You and your surgeon will continue to notice some swelling for a few months after surgery, but most casual observers would only notice something nice and different about your face.
Most people are able to get back to routine work within 2 weeks after surgery, as the obvious bruising and swelling subsides by then.
Most of the change to your nose shape will be evident within 2-12 weeks from surgery, but gradual changes will continue for up to a year, whereupon your new nose shape will become fully established.
However, it may take a few months before you can resume strenuous activity, and your surgeon will guide you about that, and also how to have a speedy recovery.
Know Your Surgeon
Rhinoplasty is a very challenging surgery, with many different ways to do it. Dr. Aniketh is among Indias best trained surgeons, having visited numerous experts across the globe.
Dr. Aniketh has trained in rhinoplasty at Istanbul, the global hub of nose surgery. He did a fellowship in open Rhinoplasty under Dr. Nazim Cerkes and in closed rhinoplasty under Dr. Baris Cakir, both world renowned rhinoplasty surgeons.
He also trained with Dr. Rod Rohrich, the most accomplished American rhinoplasty surgeon and the author of the Dallas Textbook on Rhinoplasty.
Dr. Aniketh also visited Dr. Kassir in New York, under whom he learnt non surgical rhinoplasty.
He has published articles on rhinoplasty as well:
https://www.omicsonline.org/open-access/structured-analysis-of-nose-to-achieve-natural-results-in-rhinoplasty-2161-119X-1000293.php?aid=86031
To learn more, please give us a call or send an email to draniketh@venkatcenter.com