The appearance of 6-pack or washboard abs is something very desirable in society nowadays. However not everyone has the time for the rigorous workout regimen needed for it. Or some abdominal fat may be so resistant that workout alone isn't enough. Abdominal etching removes excess fat from the abdominal region to reshape the abs, and create a more sculpted appearance.
Can I get 6 packs from liposuction? What is high definition liposuction?
Who is a good candidate for 6 pack liposuction?
The best candidates for abdominal etching are men in relatively good shape, with mild to moderate amount of abdominal fat. People with large amounts of abdominal fat aren't suitable for 6 pack liposuction as it results in an unnatural appearance.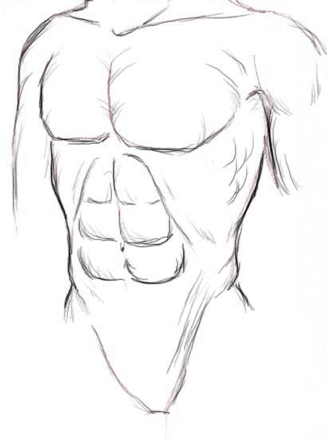 What does the procedure involve?
Abdominal etching is done with a special local tumescent liposuction technique. This is our specialty, it is usually done under general anesthesia
The procedure removes and sculpts fatty tissue residing under the skin. Before the procedure, detailed markings are made of the patient's flexed abs.
During the surgery, small incisions are made within the natural contours of the abdomen. This helps minimize scarring.
Through these incisions, fat is removed in some areas, thinned in others, and rearranged to accentuate the abdomen (rectus) muscles and the linea alba (the line running down the center of the abdomen).
The entire procedure is done under local anesthesia. The patient goes home the same day.
Post procedure recovery
Following surgery, there will be some swelling and bruising in the abdomen.
A compression garment should be worn for 3-6 weeks.
Most patients are able to resume a normal work schedule within 1 week and incorporate exercise within 3 weeks.
The full effect of surgery should be noticed within 6 months. This surgery allows men increased definition of their abdominal region.
Your Surgeon
Dr. Aniketh trained in high definition liposuction under Dr. Henry Mentz in Houston, USA (https://drmentz.com)
To learn more, please give us a call or send an email to draniketh@venkatcenter.com